Independent Validations of other Assessment tools and systems 
RTO Mentor reviews and validates assessment tools and systems. When you schedule a meeting with one of our consultants your situation discussed.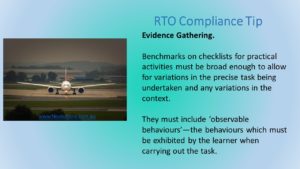 You forward the necessary tools.
Our validation team validates your tools to your timelines. Included is a Validation Report that clearly outlines the validation outcomes, and action plan to implement the validation outcomes.
We have experience in meeting the Standards for RTOs 2015 and many industry areas, assisting you with solutions specific to your RTO and client needs.
This is a valuable service for your RTO quality assurance processes.
Contact Us today.
Contact us by email
TAE Validation
On 1 January 2016, for any RTOs wanting to deliver of any AQF qualification or assessor skill set from the Training and Education Training Package (currently the TAE), they needed to have undergone an independent validation of its assessment system, tools, processes and outcomes.
This meant any RTO wanting to add to scope the new TAE; either certificate IV, Diploma or a skill set was required to have an independent validation. RTO Mentor was contacted and used by a number of now successful RTOs. Our consultants have the required skills, knowledge and vocational competencies to understand this task. Call today to find out how we can assist your RTO.