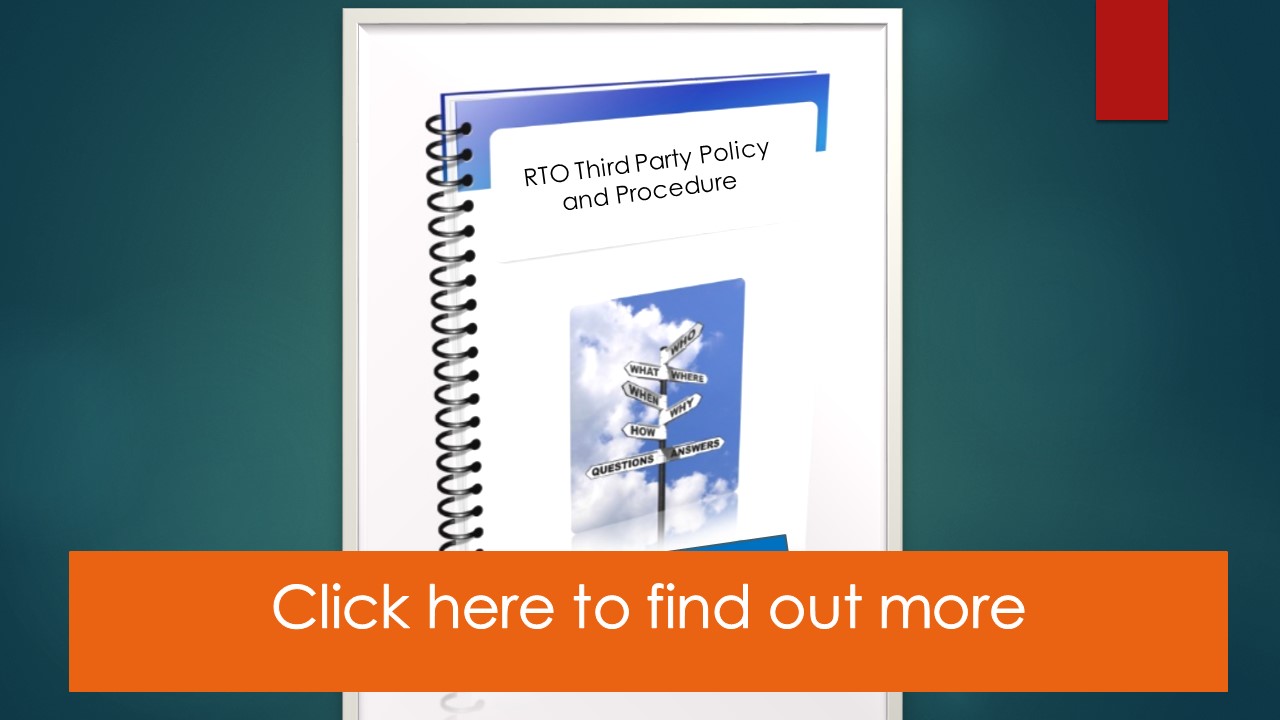 Policy document ensures that the RTO has in place all contractual requirements. The pack enables RTOs to have a systematic approach to developing third-party relationships.
It is an explicit requirement of the Standards for RTOs 2015 that you notify ASQA within 30 days of entering a written agreement with another organisation for the delivery of services—including training, assessment, related educational and support services and/or any activities related to the recruitment of prospective learners—on your RTO's behalf.
The RTO Third Party Pack has been designed to assit RTOs in identifying all contractual requirements to enable you to implement correct and mutually rewarding third party arrangements.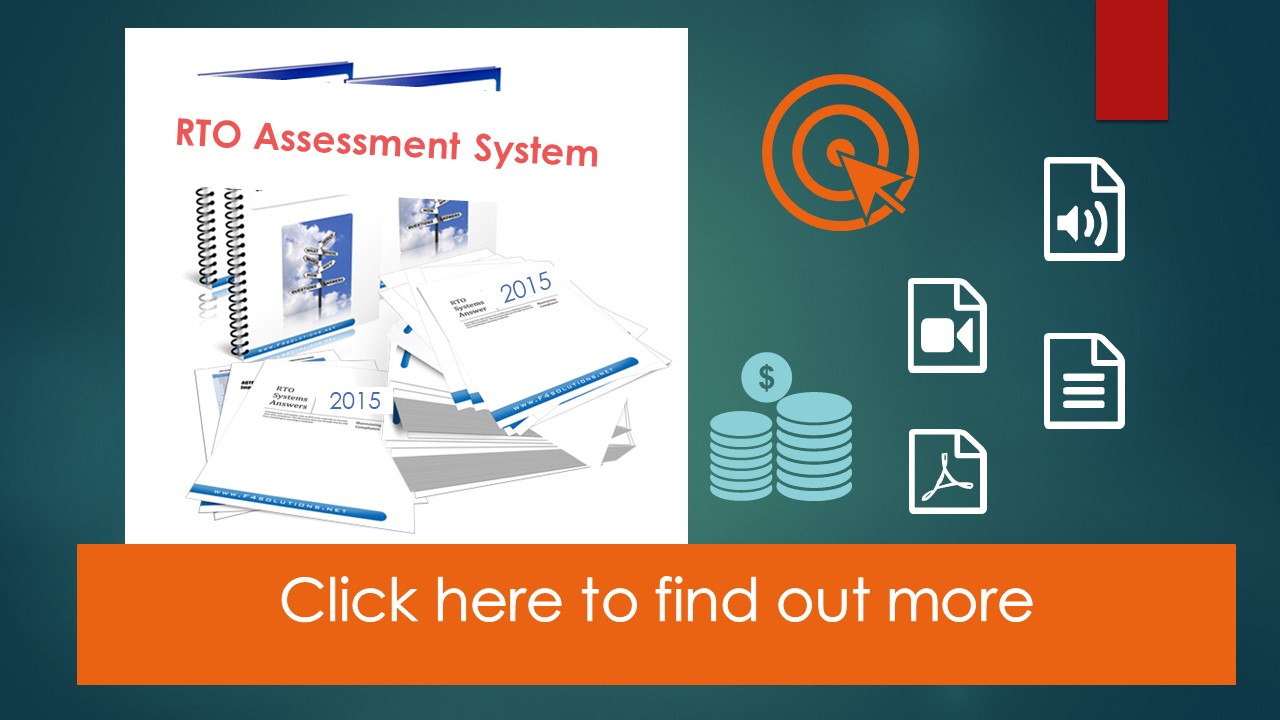 Everything to have compliant assessment within your RTO
All RTOs need compliant assessment systems and this package has it all. Develop your successful assessment systems using our coordinated set of documented policies and procedures, Assessment tools and templates, and RPL. Ensure your assessments are consistent and are based on the Principles of Assessment and the Rules of Evidence. Videos to support implementation in all areas.
We know you're going to love this!
Trainer & Assessor Requirements
Your Human Resource Manual — covering working practices, leave and public holidays, equal opportunity policy and grievance, discipline, misconduct, absence and poor performance. Useful forms, templates, checklists and Video explaining what to do next. Documents covering:
Human Resources Manual
Employee Personal Details form;
Contractors
Duty Statements
Professional development
Meeting VET requirements
Verification of qualifications
Recruitment letters / forms / templates / checklists
Reference checklist;
Induction presentation / letters / forms
Exit checklist